First Saturday Ormond Art Walk
Boutiques & Galleries Along Granada Boulevard
Celebrate art and culture with us from 3 to 7pm EVERY first Saturday of the month, rain or shine! Many businesses along Granada Boulevard, including the Ormond Memorial Art Museum, have their doors open to showcase local and international artists.
---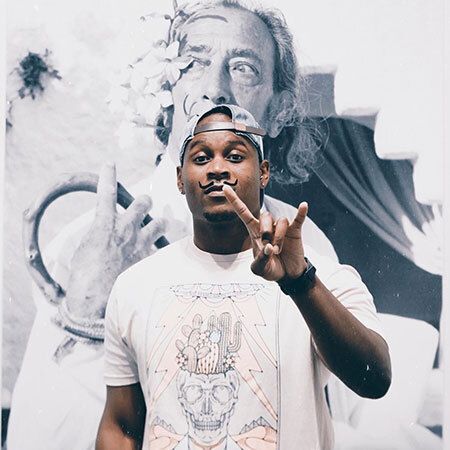 February 4th Art Walk
Jrob Vangogh
Pop-Up Show
Pieces from Jrob Vangogh's NASCAR series will be on display inside our reception gallery from February 3rd through 5th. Stop by OMAM to meet Jrob (aka Joshua Roberts) during the Ormond Art Walk (3-7pm Saturday, Feb. 4th). 
ABOUT the ARTIST
Described as a renaissance man, Joshua Roberts is a multifaceted individual with many talents. He studied industrial design at the Art Institute of Fort Lauderdale before earning his bachelor's degree at Bethune Cookman University. His love for sports and science lead him back into collegiate athletics and eventually to the creation of Solar-flex, a sports performance training company in Daytona Beach. Joshua exercises his creative passions – music, writing, film, visual arts – alongside of his career. In 2022, he made his introduction to the art world as Jrob Vangogh.
---
Free Event & Shuttle!
No need to drive or walk it all - you can catch the shuttle compliments of AdventHealth!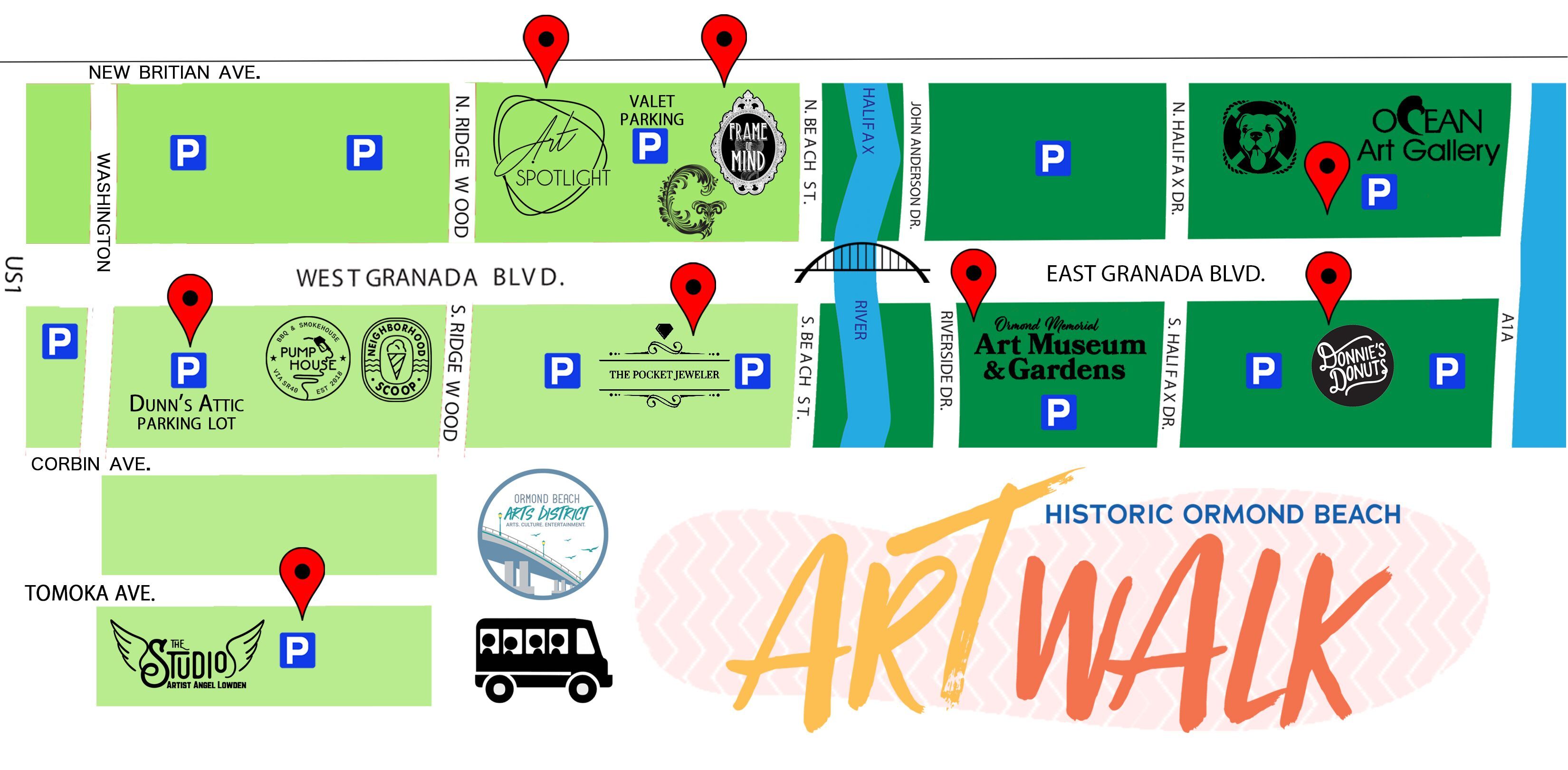 Art Walk Stops
★ Ormond Memorial Art Museum: 78 E. Granada Blvd.
★ Donnie's Donuts: 200 E. Granada Blvd.
★ Ocean Art Gallery: 197 E. Granada Blvd. / NautiPets: 159 E. Granada Blvd.
★ Frame of Mind: 23 W. Granada Blvd. / Gold Leaf Coffee Co.: 17 W. Granada Blvd.
★ Art Spotlight: 67 W. Granada Blvd.
★ The Studio by Artist Angel Lowden: 150 Tomoka Ave.
★ Pumphouse BBQ & Smokehouse : 124 W. Granada Blvd. / Neighborhood Scoop : 100 W. Granada Blvd.
★ The Pocket Jeweler: 30 W. Granada Blvd.
---