Interested in having your wedding or party at OMAM? Click here to view our indoor and outdoor rental spaces.
Group Visits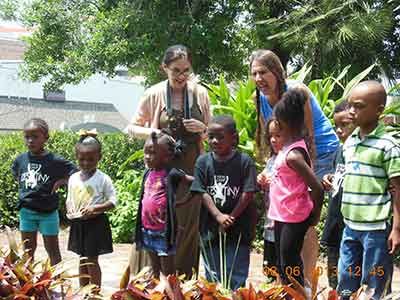 With advance notice and a nominal fee, groups can visit the museum for a the museum for a gallery-guided walk through, garden tour, or visit with art project.
Group visits can be arranged for children and homeschool groups, garden clubs, congregate living centers and others.
Please complete the form below to request a group tour at least three weeks before your visit.
Requests are processed on a first come, first served basis.
Garden tours are led by OMAM Garden Artisan Janett Taylor, and are only available between 10:30am and 3:00pm on Mondays, Tuesdays, Thursdays and Fridays.
Art/Nature projects can be arranged as part of your visit for an additional cost (weekdays only).
Self-guided museum tours are available from 10:00am until 3:00pm weekdays, and from noon to 3:00pm on weekends. Docent tours are not available at this time.
Group Tour Request Form