Group Visits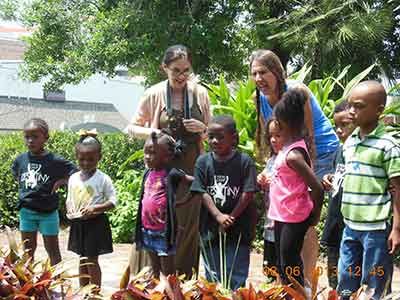 With advance notice and a nominal fee, groups can visit the museum for a the museum for a gallery-guided walk through, garden tour, or visit with art project.
Group visits can be arranged for children and homeschool groups, garden clubs, congregate living centers and others.
Contact us at 386-676-3347 to inquire about scheduling a group visit. Let us know your preference of day and time for visit, the projected number of people in your group, their age group, and any special interests or special needs.
Group visits typically last 60 minutes and include a museum tour & art project or a garden tour. Donations range from $2 per person to $5 per person depending upon project, and tours are arranged based on museum schedule and availability of staff.
Weddings
We invite you to celebrate your wedding in a truly natural setting. Nature's beauty provides an ideal backdrop for your wedding. Join couples through the decades who have chosen to make their vows under our gazebo, on the brick patio made from bricks from the Ormond Hotel or in another special nook nestled in the romantic gardens.
To discuss dates, reservations and fees, contact the City of Ormond Beach Department of Leisure Services at The Casements at 386-676-3216.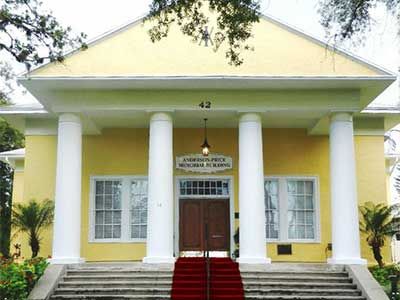 The gardens are limited to locations for ceremonies only. A variety of reception locations are available in the area, including the spectacular Anderson Price Building just across the intracoastal waterway along the shore of the Halifax River.
The Anderson Price House is lovingly maintained by the Ormond Beach Historical Society. For information and pricing, contact The Ormond Beach Historical Society at 386-677-7005 or visit www.ormondweddings.com