Outreach & Scholarships
We believe in providing creative experiences and opportunities to those who need them the most.  Sometimes, those people might not be able to visit the museum and gardens. We partner with the VA Wellness Center for monthly art outreach programs for veterans with chronic mental health issues and the Holly Hill chapter of the Boys & Girls Club with bi-weekly (weekly in the summer) art outreach for area children.
Through the financial support of our Annual Sponsors, we're also able to offer our year-round Art of Healing workshops inside the Museum for those dealing with medical situations and those in need of reflective time, including caregivers, survivors, and those who have lost a loved one.
Financial Assistance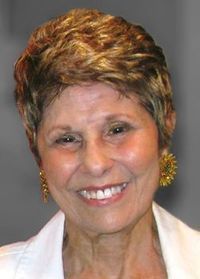 Financial assistance is available for our tuition-based programs through donations made to the scholarship funds established in memory of both Nina Masters and Michael Crotty.
Those receiving food assistance (SNAP benefits) are eligible to apply via email to kheron@ormondartmuseum.org. Please be prepared to present your EBT card and a photo ID. We will notify you about the availability of scholarship funding at least two weeks prior to the class, event or camp.
Veterans' Scholarships
If you served in the U.S. military, you are eligible for our Veteran's Art Scholarship! To inquire if a free spot is available for one of our upcoming tuition-based programs, email to kheron@ormondartmuseum.org. Please be prepared to present your military ID, Veteran Health Identification Card (VHIC), DD 214 or driver's license with veteran designation.