Outreach & Scholarships
We believe in providing creative experiences and opportunities to those who need them the most.  Sometimes, those people might not be able to visit the museum and gardens. We provide free art outreach programs to veterans, children, and people dealing with medical situations as patients, caregivers or families.
We partner with the VA Wellness Center for monthly art outreach programs for veterans with chronic mental health issues, the Holly Hill chapter of the Boys & Girls Club with bi-weekly (weekly in the summer) art outreach for area children, and AdventHealth to offer the Art of Healing for those dealing with medical situations.
Financial Assistance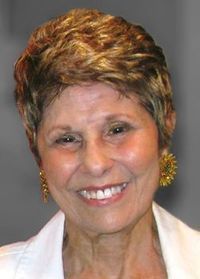 Financial assistance is available for our tuition-based programs.  We offer specific scholarships to our children's summer art camps with the Nina Masters and Michael Crotty scholarships, and financial assistance for adults and children throughout the year.
Please review our financial assistance guidelines and contact Museum Director Susan Richmond for additional information at 386-676-3347 or srichmond@ormondartmuseum.org.
Financial Assistance Guidelines:
Scholarships are awarded based on financial need.
Scholarships are for one class, seminar or week of art camp.
To apply, please submit the following:
          2) A brief note explaining financial need situation (one paragraph)
          3) Documentation of financial need (ONE of the following):
                    a. W-2
                    b. most recent pay stub 
                    c. letter from the school board awarding free or reduced lunch (preferred)
We will notify you about the availability of scholarship funding at least two weeks prior to the class, event or camp.
Veterans' Scholarships
If you have served in  the military, you are eligible for our Veteran's Art Scholarship program.  Click here for details