FUNdraisers & Community Support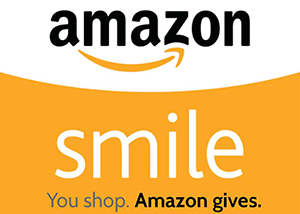 Experience feel-good shopping.
Shop at smile.amazon.com and Amazon will donate 0.5% of eligible purchases to Ormond Memorial Art Museum, at no cost to you!
Click smile.amazon.com/ch/59-6152272 to start shopping.
---
Past Community Events Benefiting OMAM
Nov. 16-20, 2020

Purchase fine wholesale jewelry from J'aime Bijoux by Yeomans Gems during Bling Week (Nov. 16-20), and Jamie will donate a portion of her profits to OMAM!

COMMUNITY BAGS

May 1-31, 2020

Each time this special $2.50 bag is purchased at Winn-Dixie (353 W Granada, Ormond) during May, OMAM receives a $1 donation!

May 7, 2020

Join us on Facebook LIVE for a virtual trunk show with international jewelry designer Julie Miles. 30% of sales will be donated to OMAM!

April 30, 2020

All proceeds from these three Julie Miles pieces will benefit Ormond Memorial Art Museum!
---
Volusia ECHO Grant Award
What Do the YMCA Playground, the Environmental Learning Center and the Museum and Gardens Have in Common? First, we all improve the quality of life in Ormond Beach and help make our community special. And second, we all have received grant funding from the Volusia County ECHO (Environment/Culture/History/Outdoor Recreation) program.
We are proud to announce that the Museum and Gardens has been awarded an ECHO grant in the amount of $400,000 to help fund the renovation and expansion project slated to begin later this year! The application process is detailed and competitive. The grant reimburses for designated expenses up to $400,000, and each recipient organization provides at least a 100% match in funding.
Volusia County's ECHO grant program provides funds for the acquisition, restoration, construction or improvement of environmental, cultural, historic and outdoor recreation facilities throughout the County for residents' use and enjoyment.
ECHO was approved by voters in 2000 and is on the ballot for re-authorization in 2020. The program will expire and cease to exist if not re-authorized.
Since 2001, ECHO has provided grants for 241 projects in every region of Volusia County, and the average homeowner pays less than $25 a year for the ECHO fund. 
ECHO has raised more the $95 million, while grant recipients have provided more than $150 million in matches. Attendance records show ECHO funded projects are visited by more than 600,000 people every year.