Garden Programs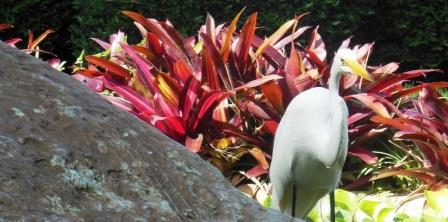 Join us for one of our popular garden talks. Experts including garden artisan Janett Taylor, visiting master gardeners, and other area experts share their knowledge and love of local gardening topics. This complimentary series of talks is offered at various times between October and April.
Talks usually take place inside the museum and are followed by a tour of the garden.
See calendar below for information and registration for upcoming FREE Garden Talks on:
January 16, 2020: "Creating Wildlife Habitats"
January 28, 2020: "A Bee's Life in Florida"
Thursday, January 16, 2020
Tuesday, January 28, 2020