Seashell Bauble
A VIRTUAL ART OF HEALING PROJECT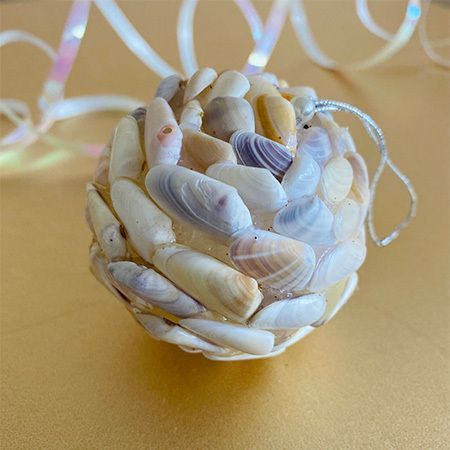 Use tiny gifts from the sea to create a wintery seashell bauble during this month's Art of Healing virtual workshop led by Kristin Heron.
This art project is fun for all skill levels, no special art experience is needed. Sponsored in part by AdventHealth, OMAM's popular Art of Healing program is a free art experience offered monthly to anyone in a medical situation, caregiver, healthcare worker, survivor or person in need of reflective time.
SUPPLIES:
Styrofoam ball*
shells*
ribbon or string*
pin*
hot glue gun
Optional: extra ribbon, beads, glitter glue, paintbrush
*Provided in the FREE Supply Kit (limited availability). Registered participants can pick up their supply kit at the museum weekdays 10:30 a.m. and 3:30 p.m. December 15-16.
HOW TO JOIN
1. Register online (click here)
2. Pickup your free supply kit between 10:30am-3:30pm December 15-16.
3. Watch the online tutorial to complete your project (video posted by 10 a.m. Thursday, 12/17)
4. Join the Live Zoom Social from 2:30-3:00 p.m. on Thursday, 12/17, to talk with the class, show us your project in progress, and get any help you need (a meeting link will be emailed to you)
Seashell Bauble Video Tutorial
The video tutorial premieres December 17!
MAKERS GALLERY