Mark Making with Found Objects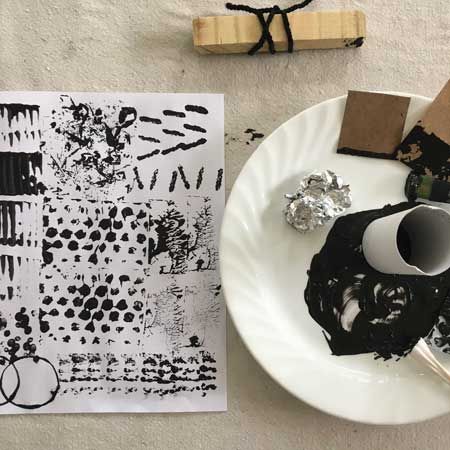 No paintbrushes? No problem! Make interesting textures and marks by collecting items from around your house.
SUPPLIES
Paint
Paper
Scissors
Any household items to create texture
TIPS TO TRY
Tie yard around a block
Crumple foil
Tape Q-tips or toothpicks together
Make cuts into pieces of cardboard
Anything else you can think of!