Encaustic Painting 4-Week Series with Anne Kneller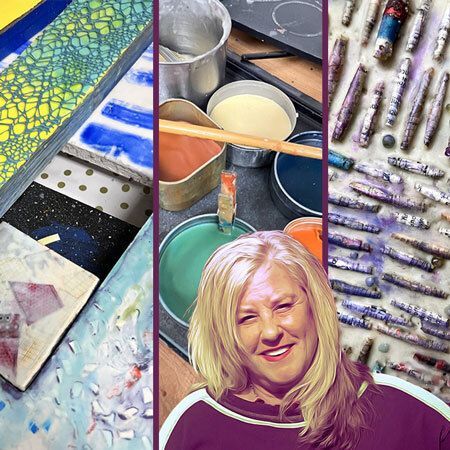 Curious beginners and experienced painters working in other mediums are welcome to explore Encaustic painting in this four-class series. Known for its durability, versatility and unique surface qualities, encaustic (hot wax paint) is an ancient art form that has become a popular medium in contemporary painting. Encaustic is both painterly and sculptural and holds endless creative possibilities. This class introduces methods of building dimensional wax paintings on wood panels. Techniques include basics of layering and fusing and the use of various tools for mark making, texturing, carving, incising, collaging, transfers and other surface treatments. Expect to create 2-3 paintings as time allows. This is a small class with a max of 6 students.
Dates/Time: Thursdays, February 16 - March 9, (10:30am - 2:30pm)
Location: Class will meet outside the Emmons Cottage in the Museum Gardens
Cost: $240 members / $260 future members
All painting materials are included. Students will need to bring a roll of paper towels, latex gloves (optional, if preferred), and an apron.