Community Garden Clean-Up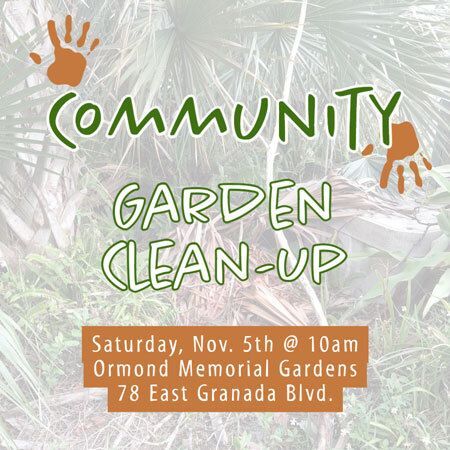 Janett, our volunteers, and crews from the city have been working very hard in the gardens post-Ian, but there's still much to do! If you'd like to assist in restoring this community oasis to its pre-storm beauty, please bring your gloves and join us at 10am Saturday, November 5th.
Most of the big jobs have been completed, so we'll focus on clearing underbrush and picking up debris. If you'd like to sign up to help or have questions, please give us a call at 386-676-3347!