Fall Vegetable Gardening Virtual Talk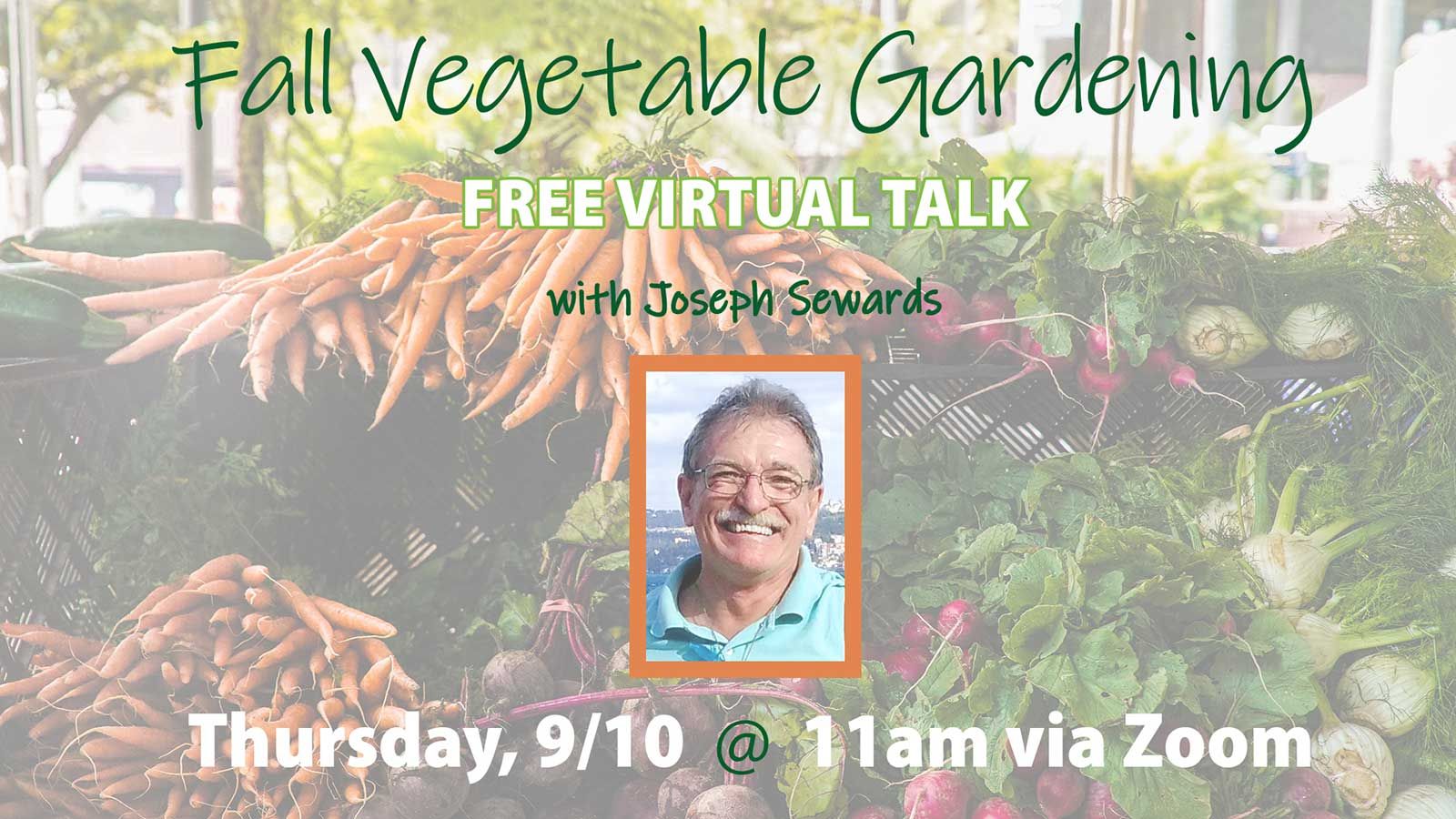 Fall in Florida is an excellent time to start a vegetable garden. If you need guidance on how to plan, prepare or plant a garden to yield your favorite cool-weather veggies, be sure to join us for our FREE virtual talk with Master Gardener Joseph Sewards via Zoom. Attendees will also learn about building better soil, pest control, new varieties and alternative ways to grow vegetables, no matter where you live in Volusia County.
Specializing in Florida-friendly landscaping, Joe Sewards is the urban horticulture agent & master gardener coordinator with UF/IFAS Extension, Volusia County. He practices Green Industries best management practices (GI-BMP), low impact development principles, and edible and sustainable landscaping. He earned a bachelor's degree in agriculture from Ohio State University and a master's in soil and water science from the University of Florida.