Beginning Botanical Painting in Watercolor 4-Week Series with Pam Bleakney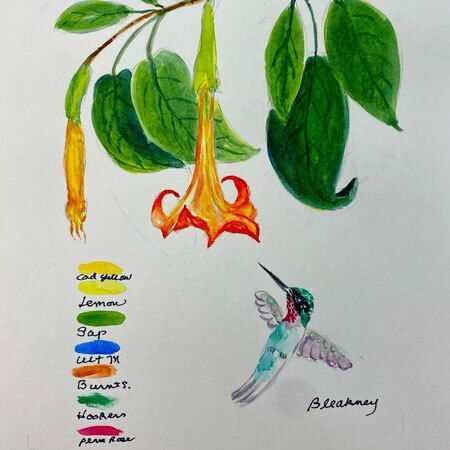 Capture the beauty of flowers in watercolor! During these classes, you'll develop color mixing and glazing techniques, practice using worksheets created by the instructor, and produce a final painting. This is a little slower paced process than the Beginning, Beginning Watercolor class. So, in addition to watercolor skills, you will be expanding levels of patience. The instructor will do many demonstrations. This class is for beginners and was created as a follow-up to the Beginning, Beginning Watercolor Series. Students are responsible for some supplies (see list at https://bit.ly/watercolor1017). There will be time for a snack if you'd like to bring one.
Event registration will close when workshop is full.