Basic Drawing 2-Part Series with Priscilla Humay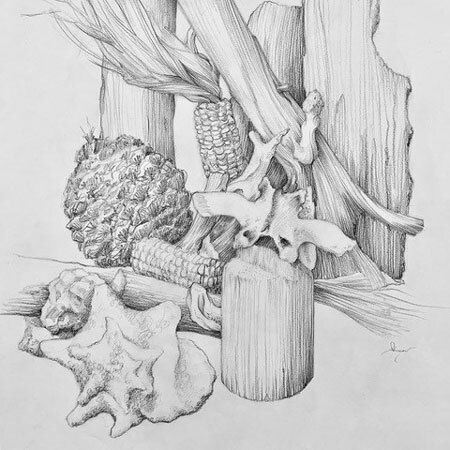 This two-part class instructed by Priscilla Humay is designed for those who wish to hone their drawing skills and for those who want to learn basic drawing techniques. Structured along the lines of the representational classical tradition, the focus is on composition, proportion, and perspective. You will learn value, line, form, and texture using graphite. The instructor will set up a still life in class from which you will work. Botanical specimens will be included. Reference material handouts will be provided. The instructor will offer demonstrations and individual guidance. There will be open discussions and dialogue. Questions and answers are welcome as you participate in open critiques. Students are responsible for supplies; please see the list at https://bit.ly/draw1102.
Event registration will close at 3pm Tuesday, 10/31, or when class is full.