Beginning Botanical Painting in Watercolor 5-Class Series with Pam Bleakney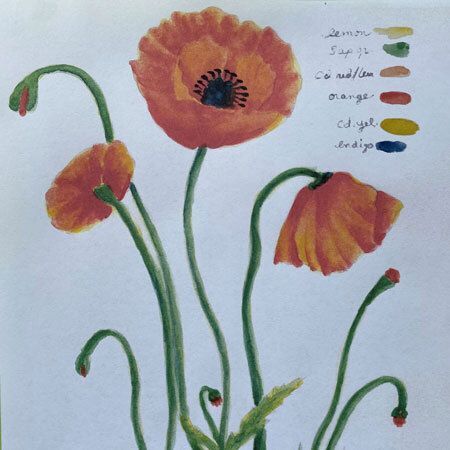 Please join us for Pam Bleakney's newest class and learn to paint botanicals in watercolor. During this class, delve into studying flowers, creating worksheets, developing glazing techniques, and finally creating individual botanical paintings.
This beginner-level class is a follow-up to Pam's "Beginning, Beginning Watercolor" series. With a slower-paced process, this class will expand your levels of patience in addition to watercolor skills.