Gentle Yoga with Kim Latford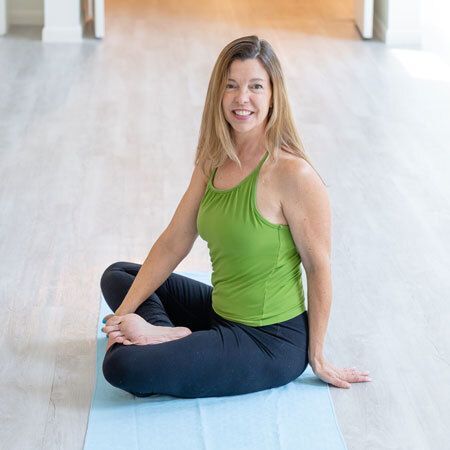 Come enjoy the gentler side of yoga. Postures for neck, back, shoulder, and hip liberation are joined by balance and restorative work appropriate for any age. Devote one hour a week to improving your health and happiness in a setting that inspires your creativity.
This program doesn't require yoga experience, and was designed for ages 16 and older. Mat space will be provided; please bring your own yoga mat. For those practicing chair yoga, seats will be provided. Participants must enter the Museum by 5:20pm, as doors will be locked during the entire the program. Late arrivals will not be admitted or refunded.
Cost: $14 members / $15 future members
About Kim Latford
Kim has been teaching yoga in Ormond Beach and the surrounding areas for 20 years. She favors a gentle, inclusive style, and loves working with beginners best of all. Check her out at ormondyoga.com