Morning Mindfulness: Gentle Yoga Flow with Morgan McManus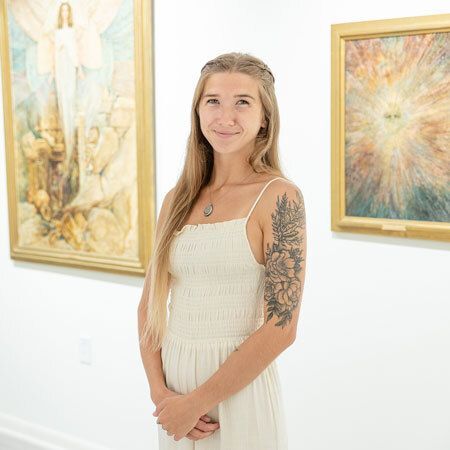 Please join Morgan McManus for a one-hour mindfulness workshop focused on gentle yoga flow. Release tension, connect with the breath, and gain strength and flexibility through a series of traditional yoga poses. Modifications will be offered to make this class accessible for everyone.
Please bring a yoga mat and water. Participants must enter the Museum by 8:30am, as doors will be locked during the entire program. Late arrivals will not be admitted or refunded.
Cost for this one-hour session is $22.22 for OMAM members and $24 for future members. Advanced registration is encouraged as spots are limited.
About the Series
Learn techniques to start your day with relaxation and intention. Each session is self-contained and explores a different practice you can incorporate into your daily morning routine. Morning Mindfulness meets on the third Thursday of each month in OMAM's reception gallery, surrounded by the museum's permanent collection of paintings by artist Malcolm Fraser.
About the Instructor
Morgan McManus is a Florida native who grew up in Ormond Beach. At 20 years old Morgan became a certified yoga instructor and sound healing practitioner, dedicated to sharing alternative healing practices with the community. Her goal is to share different styles of healing that are accessible to EVERYONE!
Save the date for the next Morning Mindfulness workshop:
September 15: Breathwork Meditation