Free Little Art Gallery Ribbon Cutting Ceremony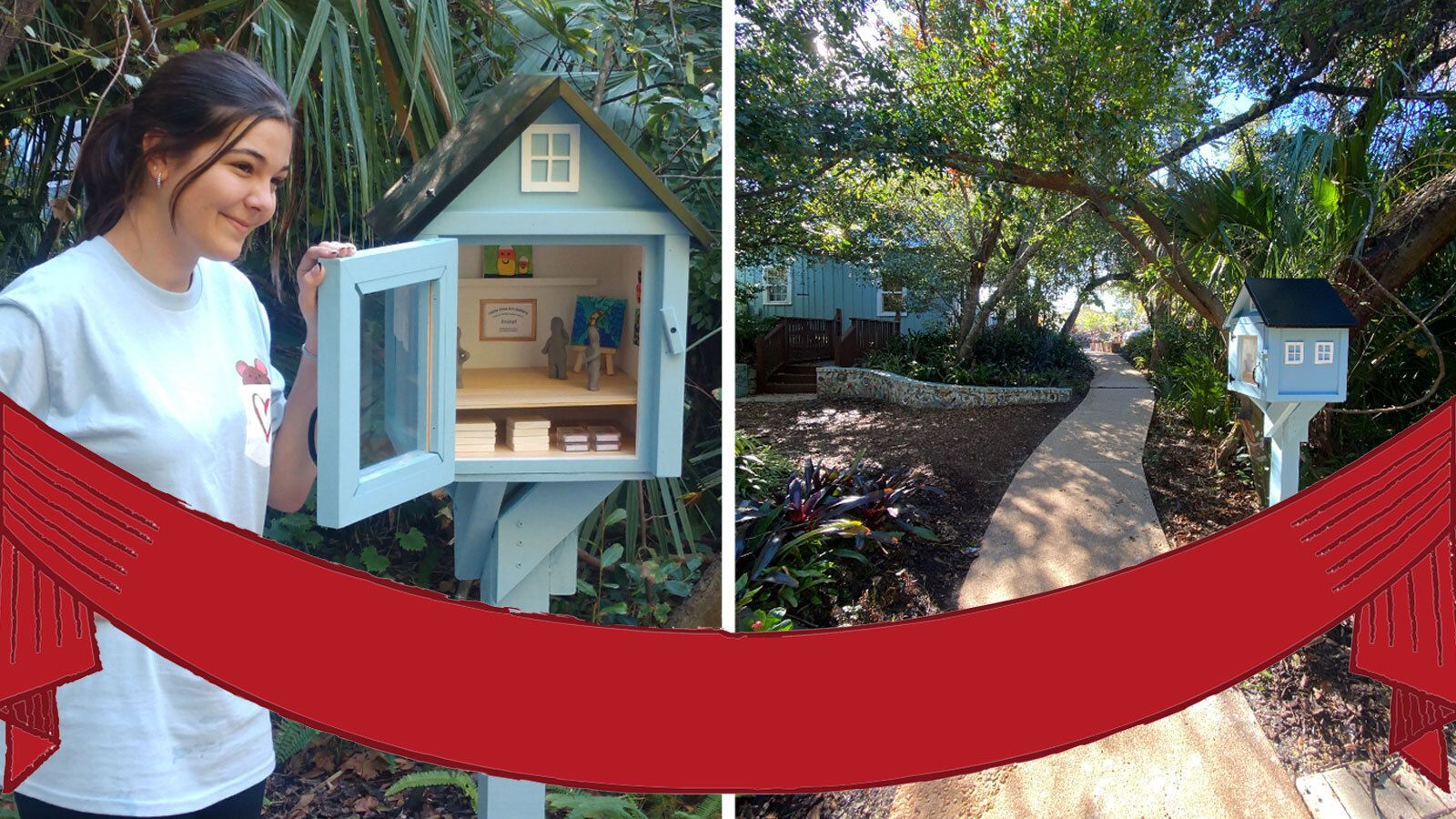 Please join us at 10:30 a.m. Tuesday, Nov. 22, to celebrate the recent installation of a magical new feature in our Gardens thanks to the wonderful and creative Annabella Olivari!
On a mission to share her love of art with her community, the Seabreeze high school senior created a Free Little Art Gallery specifically for placement in the Ormond Memorial Art Museum's Gardens. The small wood structure, with its metal gabled roof, is styled after OMAM's beloved and historic Emmons Cottage. Housing miniature works and tiny blank canvases, this Free Little Art Gallery provides a dedicated and accessible place for visitors to both GIVE and DISCOVER art.
Olivari is a member of the National Honor Society, currently serving as vice president, and was the recipient of the Silver Key from the Northeast Florida Scholastic Art Awards. An avid reader, Olivari also founded and installed a "Free Little Library" at both the Environmental Discovery Center and on the Seabreeze High School Campus. Her compassion and sense of community was recognized by Ormond Beach Mayor Bill Partington with a proclamation on June 7, 2022.
#makeArt #takeArt #shareArt