IN PERSON: Art of Healing Workshop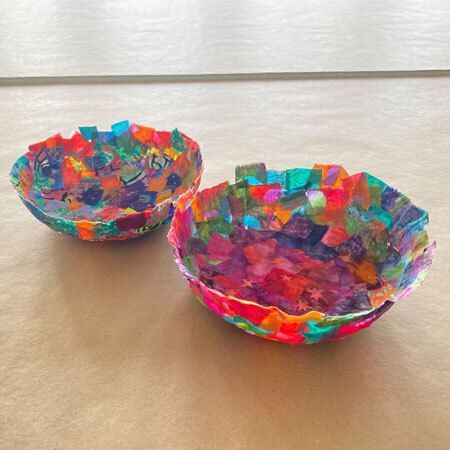 Inspired by the museum's summer fiber art exhibit, we will craft beautiful meditation bowls made from colorful fabric in a color palette of your choosing and glue. No sewing experience is needed.
By taking a moment for self-care and focusing our attention on the repetitive motion of placing bits of fabric, we will start to quiet and calm the mind in a way similar to meditation. Simple, repetitive activities like this give your brain the opportunity to return to the same movement instead of returning to unwanted thoughts. Once completed, your empty bowl will serve as a symbol for prosperity – ready to be filled with positive new ideas.
No art experience is needed and all supplies are provided. Open to participants 16 and older. Workshop led by Kristin Heron. Seats are limited for this free program, so please register in advance.
Sponsored in part by AdventHealth, our free Art of Healing outreach is offered to anyone in a medical situation, caregiver, healthcare worker, survivor or person in need of reflective time.
To save your seat at this free workshop, please fill out this registration form