"Intro to Wet Felting" All-Ages Workshop with Liz Canali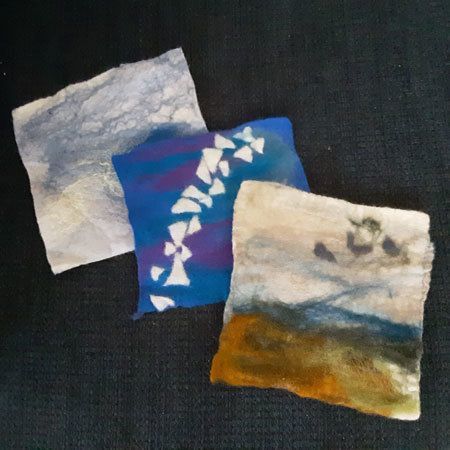 What is felt?
Felt is made by combining wool, soap, water and agitation. This is a simple project for beginners of all ages to see firsthand the magic of creating a small, handmade piece of felted fabric. It's just good, clean fun for everyone!
Led by artist Liz Canali, this workshop is open to all ages, children and adults! Children under 12 must be accompanied by an adult.
Cost is only $5 for supplies per person, with a "pay-what-you-wish" donation to the Museum.
About the Instructor:
Liz Canali is a Flagler Beach resident who has a long history in art and crafts. Trained as a commercial graphic artist, she's also worked as an elementary art teacher and served as the director of Leverett Crafts & Arts Center in Massachusetts. She returned to her roots as a graphic artist, and opened Canali Designs with her husband, Al, more than 25 years ago. In search of a non-computer creative outlet, she rediscovered fiber arts, especially felt. Her award-winning work has been included in many art exhibitions and been featured in national and international publications.