Virtual Canvas & Cocktails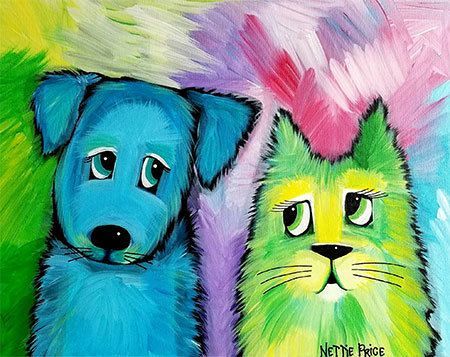 Please join us for a VIRTUAL Canvas & Cocktails painting class with sparkling artist Nettie Price! Pour a glass of wine in the comfort of your home, and learn to paint an adorable dog & cat painting, with Nettie's guidance. No painting experience is needed; most supplies provided! After registering, a Zoom link will be emailed to you.
Supply Kit includes: acrylic paint, glitter glue, 16"x20" canvas.
NOTE: Please provide these supplies on your own: cup for water, one round large paintbrush, one small/medium round paintbrush
Cost: $35 (members) / $38.50 (future members)
Supply Pickup: January 18-19th.
NOTE: A detailed supply list is available for out of town registrants or those who want to provide their own supplies. No supply kit shipping available.