Virtual Art of Healing: Burst Book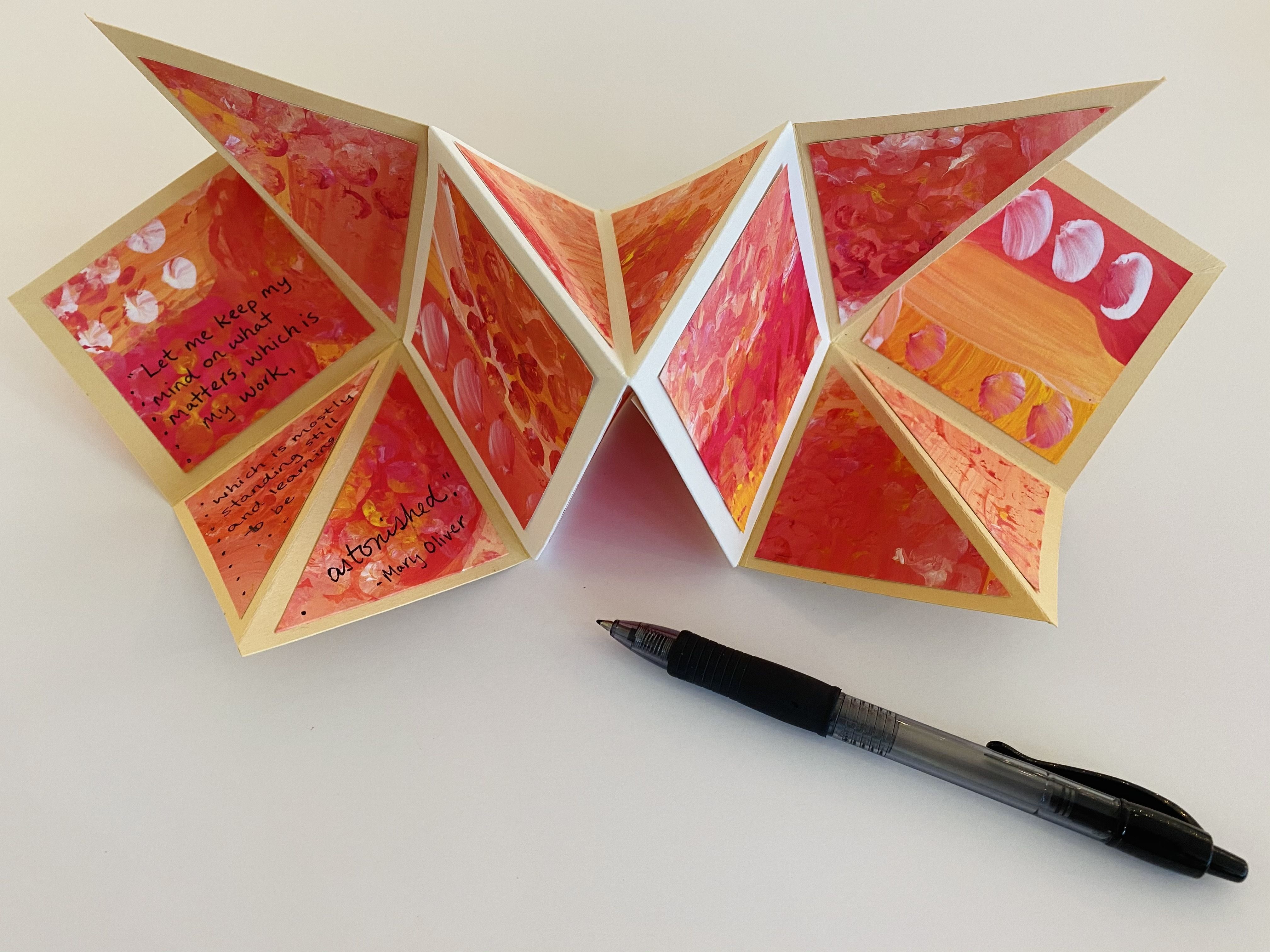 Please join us for a FREE, VIRTUAL Art of Healing Workshop. Free supply pickup is available for the first 20 participants to register!
Create a "Burst Book" to express an outpouring of gratitude during this month's Art of Healing workshop. Learn how to fold and paste paper into this impressive, pocket-sized piece of art. We'll use paint and collage techniques to decorate the book and then write your favorite quotes, words, verses or sayings that give thanks. Or, carry the book with you during the holiday season to use as an artful journal to record your thoughts of gratitude. No art experience is needed and most supplies are included. Please gather these supplies on your own: scissors, ruler, glue stick, paint brush, water cup, small piece of scotch tape. Workshop led by Kristin Heron.
1. Register for the Virtual Workshop
2. Pickup your free supply kit at the museum November 16-18, between 10am-4pm (78 East Granada Blvd., Ormond Beach)
3. Watch the online tutorial to complete your project (video posted in the morning on 11/19, a link will be emailed to you)
4. Join the Live Zoom Social on Thursday, November 19 from 2:30-3pm to talk with the class, show us your project in progress, and get any help you need (a link will be emailed to you)