Colored Pencil Society of America's
30th Annual International Exhibition
September 1 - November 13, 2022
With more than 100 pieces, this is the premier and largest international exhibition dedicated to the use of colored pencil as a fine art medium. The pieces were selected by the juror, Christine Renc-Carter, curator at Leepa-Rattner Museum of Art in Tarpon Springs, FL.
Award Winners
---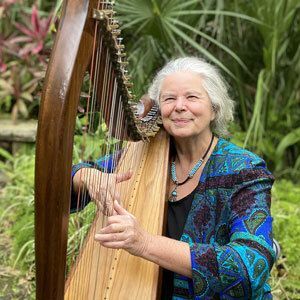 Exhibit Opening Reception
Thursday, Sept. 1st @ 6:00 - 8:00pm
The reception is FREE to attend and will include live harp music by De Luna, light appetizers, and a cash bar.
View this impressive exhibit and meet some of the exhibiting artists, including Anda Chance, Chris Flanagan, Melissa Miller Nece and Galal Ramadan. Public welcome. 
---
Artist Spotlights
Anda Chance

Anda Chance, CPSA, CPX

Exhibit Piece: "The Dog Had ONE Job," 8.5" x 17.5"

Anda Chance is an award winning artist, receiving recognition in local, national, and international shows for her colored pencil art. She has received commissions for public projects, publications and individuals. In addition to showing her own work, Anda curates and judges for local and regional art shows, art groups, public exhibitions and individual artists. Currently she works and teaches in her studio in McAlpin. She stays busy with gallery work, teaching workshops and working with local and regional nonprofits promoting the arts. At Arkansas Technical University Anda majored in Art and Art Education. She went on to earn a degree in Education at Florida Southern College. She is a Florida Certified Art Teacher and taught art for 16 years in the Florida public school system.

Arlene Steinberg

Arlene Steinberg, CPSA, CPX

Exhibit Piece: "Edging Out the Competition," 27" x 19"

For as long as she can remember, Arlene Steinberg, CPSA, CPX has been creating art. Arlene studied art at Syracuse University and had a successful 20 year career as a textile and wallpaper designer. After leaving the textile industry, Arlene dabbled with different mediums before discovering colored pencils in 2000. Arlene's focus is on the color and light found in everyday objects. At first glance her work appears to be realism or photo-realism. Upon closer inspection, it becomes obvious Arlene accurately draws her objects, while manipulating color and light to transcend her art beyond realism. Using mostly Stonehenge paper, Arlene developed a technique of layering complementary colors to enrich her shadows. With multiple colors and numerous layers, she creates brilliant rich hues that have become her signature style. Arlene's book, Masterful Color was published in 2008 by Northlight Books. She has also had her artwork featured in art books, The Artist's Magazine, Southwest Art, American Artist, American Artist Drawing Magazine and other publications Arlene is a 16 Year Signature member of the Colored Pencil Society of America, and is also a juried member of the Salmagundi Club. She has received numerous awards in national exhibitions, and galleries and museums across the United States have featured her artwork.

Barbara Dahlstedt

Barbara Dahlstedt, CPSA, CPX

Exhibit Piece: "Taming Sunshine," 26" x 22"

Although I draw a variety of subjects, the elements of light, color, and texture are my focus. I use lightfast colored pencils to capture a moment in time that tells a story or evokes an emotional response from the viewer. My career as a high school art teacher gave me twenty-seven years of practice in a wide range of mediums. I utilize many of the techniques on a variety of surfaces to achieve the desired effect.

Exhibitions/Awards/Publications

Best of Show:  2019 CPSA International Exhibition
Best of Show:  2019 Celebration of Artists, West Valley Art Museum
Best of Show:  2019 Arizona Artists Guild
Artist's Magazine:  Over 60 Competition (April 2020)
International Artist Magazine featured artist (December 2018)
American Women Artists: Award of Excellence 2019
Strokes of Genius 10: Inspiring Subjects
15th International ARC Salon-International Realism 2021
International Artists Magazine Finalist (Florals/2021 and Figures/2022)
International Guild of Realism 2021

Bonnie Sheckter

Bonnie Sheckter, CPSA

Exhibit Piece: "Awakenings," 18.25" x 17.85"

2022 Winner: Lyra/Strathmore Award for Exceptional Merit ($1,000)

Bonnie Sheckter, CPSA, is an award-winning Canadian artist who has been working in color pencil for the last 20 years. She began using Drafting Film in 2015 and was enthralled with its capability for capturing delicate detail and achieving smooth, lush, luminous color. Plagued by the loss of vision in one of her eyes three years ago, Bonnie re-examined her priorities and has since devoted herself full time to drawing, remaining undeterred in her conviction of the life-giving power of art to uplift. Her artistic interest lies in isolating candid and complex moments, which invite the viewer to engage with the subject and contemplate their stories. In a world that pushes toward efficiency, she sees the value in slowing down, marveling at details and taking time to consider the inner lives of people. Bonnie's drawings, commissioned work and listing of shows and awards can be seen on her website, bonniesheckter.com. She is also on Facebook, Instagram and Sharpened Artist (Podcast 294 -Interview with John Middick).

Chris Flanagan

Chris Flanagan, CPSA

Exhibit Piece: "City Drugs," 19" x 13"

I graduated with a degree in Art Education from Georgian Court University, New Jersey, preparing me to teach Art in New York, New Jersey and Florida. Although I taught many different mediums, my favorite is colored pencil. My interest in vernacular architecture has led me to draw many of the older homes and buildings in our North Florida area. I tend to draw subject matter from a different point of view, and prefer to isolate an interesting component of the buildings opposed to drawing the entire structure. I am a Five Year Signature member of the Colored Pencil Society of America and currently serving as Vice-President of District Chapter 113, Gainesville, FL. This piece, "City Drugs" is my sixth acceptance into the CPSA International Exhibition.

Darrell Windjack

Darrell Windjack

Exhibit Piece: "Spellbound at Fort Edmonton," 10" x 12"

darrellwindjack.wixsite.com/website

Darrell was raised and continues to reside in the beautiful province of Alberta, Canada. He drew at a very young age the typical things kids do such as copies of cartoons in the newspaper and such. Some 30 years later, his art career recently and quite accidentally came back to life. After working in the business world, he found some free time to 'stretch' the right side of his brain, particularly in music and art. After exploring the world of piano playing, Darrell decided to tackle drawing once again. He dusted off his pencils and discovered a suppressed aptitude for art. With gusto, he jumped back in and has never looked back. He's a self-taught artist motivated and influenced by the styles and work ethic of the masters whose works hang on the decorated walls of galleries and museums he has visited worldwide, a highlight of any trip. His work has been shown in a number of group exhibits, including Lotus Gallery, Harcourt House & Renaissance Edmonton Airport Hotel. He is a proud member of the Colored Pencil Society of America. Darrell's work studio is quite simple, a small easel on a kitchen table with classical music streaming from the radio. Here he delves into the world depicted in his latest work. The subject matter is drawn from images experienced through travel, local hikes or domestic scenes within the confines of home. He is naturally drawn to urban landscapes, sculpture and still life scenes full of structure and angles; however, he's recently ventured into natural landscapes. Darrell's artistic style of choice is drawing with coloured pencil and ink, and sometimes a touch of acrylic. He strives for illusionistic realism. His goal first is to grab the viewers' attention through bright, vibrant colours, then hopefully lead them towards an emotional connection with their own life experience. Darrell strives for each work to be unique and identifiable through style and presentation. He hopes you enjoy his work as he continues to explore the wonderful world of art.

Denise Howard

Denise J Howard, CPSA, CPX

Exhibit Piece: "Dangerous Beauty," 12" x 16"

Denise Howard, of Santa Clara, CA, gained an appreciation for nature while growing up on a Missouri farm. She earned a BA in Art and a BS in Computer Science concurrently from Truman State University, and an MS in Computer Science from Ohio State University. She worked for 30 years as a software engineer before returning to her art in 2010 and managing both careers. Now a full-time artist, she looks for visual metaphors and details in nature and the world at large, to give a voice to that which usually goes unnoticed. Her award-winning work has appeared in Artists Magazine, International Artist, COLOR Magazine, Colored Pencil Magazine, and Strokes of Genius 7, 8, 12, and 13. Her book "101 Textures in Colored Pencil" (2017, Quarto Publishing) has been a hit with artists worldwide. She is a Ten Year Merit Signature member of the Colored Pencil Society of America and is also its national communications director and president-elect. "Dangerous Beauty" is her eleventh acceptance into the CPSA International Exhibition. She is also a Silver Signature member of the United Kingdom Coloured Pencil Society.

Frank Xiong

Frank Xiong

Exhibit Piece: "Tibetan Charm," 22" x 16"

2022 Winner: Blick Art Materials Award for Exceptional Merit ($1,000)

Frank Xiong studied fine arts throughout his life in China. His passion and drive for the arts had burnt out for a long time until it was reignited three years ago when he saw Jesse Lane's colored pencil portrait drawing on International Artist, which ignited his passion and longtime dream of becoming an artist. He then began to study and hone his craft with colored pencils from Jesse and other books with newfound passion.

Galal Ramadan

Galal Ramadan

Exhibit Piece: "Reflection on History," 18" x 32"

Galal Ramadan is self-taught master colored pencil artist and photographer. He participates in solo and curated national and international exhibitions. His artwork is awarded Nationally and Internationally. His artwork and he were featured and authored of several articles published in International Art Magazines. He is teaching colored pencil classes and workshops at Bonnet House Museum and other several locations in South Florida. He is a signature member of several prestige art associations. He was born and raised in Alexandria, Egypt and resides in Fort Lauderdale, FL.

ARTIST'S STATEMENT: "My work reveals my fascination of natural and cultural matters and my appreciation of the basic elements of art and life. My mission, as an artist, is to create out of the box colored pencil art that tells a story and makes people look at the world in a different way."

Jeanne Cardana

Jeanne Cardana, CPSA, CGA

Exhibit Piece: "The Next Generation," 21" x 16"

Jeanne grew up in California, riding her horse in the Castro Valley foothills, lived much of her life in the Midwest, and more recently settled in the Northwest. Jeanne has a Bachelors in Biological/Wildlife Illustration and much of her earlier illustration career was centered in the medical and scientific realms. Jeanne worked as a private contractor illustrating for the USDA, national magazines, and for various scientific, medical, university, and commercial communities. Jeanne's training as a biological/medical illustrator, attention to detail, strong connection with the natural world, and love of and lifetime experience with horses translate into her work as an artist. Over the years Jeanne has produced and exhibited award winning original equine and Western Art pieces. Jeanne is a signature member of the Colored Pencil Society of America and of Cowgirl Artist of America, an Associate member of the Women Artists of the West, and an elected artist member of the American Artists Professional League.

Jeff George

Jeff George, CPSA, CPX

2022 Exhibit Piece: "At the Twilight's Last Gleaming," 18" x 18"

2022 Winner: Creative Art Materials/Caran d'Ache Award for Exceptional Merit ($1,000)

2022 Explore This! Exhibit Piece: "Beefcake," 16" x 16"

2022 Winner: CPSA District Chapters Great Explorations Award ($1,500)

A 15-year plus signature member of the Colored Pencil Society of America, Jeff's colored pencil works have won numerous awards on both local and national levels. To date, he is the only three-time winner of the coveted Best of Show Cippy Award. He has exhibited in galleries and museums across the U.S. including the cities of Los Angeles, Chicago, Seattle, Atlanta, San Jose, Dallas, Alexandria VA. and more. Additionally, Jeff's works have also been displayed in a bevy of art publications and books. His work is a constant search for the best way to interpret ideas about himself and his surrounding world. He uses detail to communicate with the viewer on an interpersonal level with the hope that they make that internal emotional connection. He also doesn't limit himself to the constraints of producing a series of similar subject matter over and over ad nauseum. He creates what he wants, when he wants. Whether its a dramatic portrayal of architecture, or a whimsical view of cooked meat as pop art.

Joan Bredendick

Joan Bredendick

Exhibit Piece: "Some Half Caught Sound," 11" x 13"

I am searching for beautiful lines and color in my drawings that will capture a precious moment in time. In "Some Half-Caught Sound," Teresa has heard something, a sound that has taken her into herself and her imagination. The moment is captured, caught in time until like all else in life, it fades away. As a watercolor painter venturing into colored pencil work, I am amazed at the similarities between the mediums in the transparent layering necessary to achieve depth and richness of color and contrast. Both mediums are challenging to create a surface glow that is very inviting.

Linda Lucas Hardy

Linda Lucas Hardy, CPSA, CPX

Exhibit Piece: "Fortune Cookie Wisdom," 14.5" x 18.5"

2022 Winner: Awards for Distinction ($500)

My thought is that I am an entertainer at heart. Rather than choosing the performing arts to entertain, I've chosen the visual arts. Without a doubt, my genre is drama. Even though my choice of subject matter is diverse, consistently my drawings and paintings will show conflicting forces between light and dark. I am the director, my subject the actor and my paper the stage. My desire is to delight the eye by giving the viewer a lot to look at, rich in detail, rich in color and rich in expression. Without using words, without music and without being disturbed by movement, my actor commands attention. When the spotlight illuminates the actor, something in my painting will say, "Notice me. See how pretty the light says I am."

I can't help but have an impassioned experience with each painting or drawing that I do because I love both my craft and my subject. I love being lost in the process, engaged in an affair that occupies me fully. My work and my pleasure is to share that love with you .

Lorri Lynn Dixon

Lorri Lynn Dixon

Exhibit Piece: "Cold Comfort," 15" x 10"

2022 Winner: Awards for Outstanding Achievement ($800)

Lorri is an American artist living in the suburbs of Seattle, Washington. She began diligently learning to create art in 2018 after raising her children, and chose colored pencil as her medium of choice. She has already had her work juried into numerous prestigious national and international exhibits, including that of the Colored Pencil Society of America. Lorri has also had numerous works published in various periodicals. She loves to focus on the details of a piece, and enjoys the challenge of seeking out tiny bits to capture - whether that's a small curl in a flower petal or the tiniest hair in a portrait. She also loves contrast in her pieces and strives to include the darkest blacks and brightest whites.

Lynn Stephenson

Lynn Stephenson

Exhibit Piece: "Intertwined," 14" x 11"

I am an Army brat, born on a U.S. military base in Misawa, Japan. My father was a lieutenant colonel as well as an accomplished artist. My family lived in Japan, Washington DC, New York and eventually settled in Michigan, where I grew up. I get my left-handed artistic talent, and my brown eyes, from my dad. I grew up drawing with him and taking lessons at the local Civic Art Center. I had published newspaper illustrations by middle school and took as much art as possible throughout school. All my artistic training culminated in attending the University of Michigan's School of Pharmacy. Not a misprint, but a well-intentioned parental steering that took me on a 3-year detour proving pharmacy a poor match for someone craving a creative outlet. Walking through Michigan's Penny W. Stamps School of Art & Design opened my eyes to what I was missing. Inter-school transfers followed, eventually leading to an introduction to colored pencils, and to a Bachelor of Fine Arts degree. After graduation I worked in print advertising and product photography, married, and 4 years later started a family. Three kids took priority and I turned to free lancing, juried shows, and commissions. Kids grown, I now work full time as owner of Pencilmarks Studio in Traverse City, Michigan. My work is realistic, yet expressive. I use pencils much like paint, building layers of mixed color, textures, and fine detail. I showcase the uncommon beauty in the commonplace, often highlighting the fragility of nature. I am a signature member of Artists for Conservation. I am a member the Colored Pencil Society of America and the United Kingdom Colored Pencil Society, working towards signature membership within both groups. I am also a member of the American Society of Botanical Artists. I have had art published in two books, The Best of Colored Pencils Four, and in CP Treasures 8, Colored Pencil Masterworks from Around the Globe. My art has been used in a national magazine ad by the Crescent Paper Company and was an Artist Showcase feature in Ann Kullberg's Color magazine.

Maria Villioti

Maria Villioti

Exhibit Piece: "The Tailor," 17" x 24"

2022 Winner: Betsy Bergman Memorial Award for Exceptional Merit ($1,000)

Maria was born in the small historic island of Salamis, nested away in the inlet of the Saronic Gulf. Now she lives in Athens, Greece. She is married and mother of a boy. She studied fashion design, freehand drawing. Although she occasionally works with acrylics and oils, her favorite mediums are colored pencils and graphite. She has participated in many joint exhibitions in Greece, United Kingdom, United States, Canada and Italy. Maria has four solo exhibitions in Athens, Zakynthos, Chania, and Thessaloniki, Greece. She teaches pencil techniques to adults and organizes workshops throughout Greece. She loves realism and her artwork includes portraits, still lifes, cityscapes and landscapes. She is gold signature member of UKCPS, member of CPSA, signature member of Portrait Society of America, member of International Guild of Realism and also of Chamber of Fine Arts of Greece.

Mary Anne Taylor

Mary Anne Taylor

Exhibit Piece: "Stuck in the Middle with You," 14" x 19"

When people first see my art they're often struck by its detail and accuracy, and the most frequently asked question is how long I have been an artist. I tell them, in so many words, "All my life". I've always been fascinated with the world around me and can't remember a time when I didn't create art in order to express that fascination. I've always been on the lookout for drama, especially in the mundane or obscure. I'm particularly captivated by color and its interplay with light and shadow. I've often been told that my art has a calming effect on the viewer. My paintings (I call my colored pencil work "paintings" rather than "drawings") tend to be realistic depictions. Though I'm drawn to a wide variety of subjects – from portraits to still-life to landscapes, I'm often inspired by the beauty and variety found in natural settings. Rather than grand views, I focus on small things, such as a trail winding through a shaded oak forest or the fall color of vines rambling over granite boulders. I showed a talent for drawing at an early age and continued to develop this during my school years, with encouragement from my mom and teachers. After high school, I went on to junior college, obtaining my AA degree in Art. I later changed my majors to public administration and health care administration in getting my bachelor's and master's degrees. While working full time, I continued to paint primarily watercolors in my spare time, to win prizes in regional art exhibitions and to have several solo shows. I switched almost exclusively to colored pencils upon retiring from health care 10 years ago. I like the cleanness and luminosity of this medium. In addition to the books on colored pencil that informed my early foray into this medium, I attended several workshops sponsored by the Colored Pencil Society of America. While having now developed a comfort level with colored pencil, I'm looking forward to the challenge of continuous exploration .

Mary A. Carlson

Mary A. Carlson, CPSA, CPX

Exhibit Piece: "Cadmium Trilogy," 19" x 15"

My style of art would be described as realism and I especially enjoy florals. I was born in Sicily, where my mother's family grew flowers and did floral arrangements. Flowers are part of my DNA. I am especially drawn to Crotons. Each leave seems to be a painting in itself, so vibrant and unique. I work in colored pencil and mixed media.

Exhibitions/Awards/Publications

Shemer Art Center (2018)
West Valley Art Museum (2018)
Casa Grande Art Museum (2019) 2nd Place
CPSA Explore This! Online Exhibition
To the Point Publication (2019, 2020, 2021, 2022)
Murphy Gallery (2019)
CPSA International Exhibition and TTP publication (2019, 2021, 2022)
International Artists Magazine (June/July 2020) Finalist
International Guild of Realism (Spring & Fall 2021)
Arts HQ Gallery (2021) 2nd Place
American Women Artists (Spring 2022)

Melissa Miller Nece

Melissa Miller Nece, CPSA, CPX, MAA

Exhibit Piece: "WhipSplash," 18" x 24"

2022 Winner: Awards for Outstanding Achievement ($800)

Melissa Miller Nece is regarded as one of the foremost colored pencil artists in the country. Her enthusiasm and humor have made her a favorite speaker for arts groups around Florida, and she has inspired many others to try colored pencils through her classes and workshops. She has been teaching colored pencil, drawing, and oil and acrylic painting at the Dunedin Fine Art Center since 1990. She has taught many workshops around Florida, and as far away as South Carolina, New Mexico, Oregon, and Wisconsin. Since 2008, Melissa has served on the national governing board of the Colored Pencil Society of America, as ways and means director, president, and currently as corporate relations director, cultivating a strong working relationship with art materials companies. She is a 15-year merit signature member and a CPX signature member of the society. She previously served two terms as president of CPSA District Chapter 113. She is also a signature member and board member of the Miniature Artists of America, a member of the Florida Artist Group, a trustee of the Professional Association of Visual Artists and a member and past board member of the Miniature Art Society of Florida. Melissa exhibits in Florida and in national and international juried exhibitions. Solo shows have been at Pasco Hernando State College (2009, 2015, 2022), Troy Hayner Cultural Center, Troy, OH (2021), St Petersburg College (2016), and Dunedin Fine Art Center (1996 and 2002). She was an invited artist in four shows at the Ormond Memorial Museum (2002, 2008, 2011 and 2012). She won Best of Show at CPSA DC113 show "It's Colored Pencil" (2019), the Lee County Alliance for the Arts All Florida Show (2017), Autumn Artfest in Live Oak FL (2011), the PAVA annual Members Show (2010 and 2021), and three times in the statewide Florida Artists Group annual shows (2001, 2006, 2009). She has nine awards in CPSA International and "Explore This!" Exhibitions. She was also a regular winner at festival shows, with the highest Awards of Distinction at Art Harvest (1996), the Palm Harbor Art Festival (1994), Lake Wales Art Show (1997 and 2003) and the PAVA Out of the Blue Festival of Art, Clearwater (2006). And her numerous awards from miniature art shows around the country include a Best of Show, nine First Place (medium and subject matter categories), and four Judge's Choice. Melissa finds inspiration in the Florida environment, particularly its beaches.

About her piece WhipSplash, Melissa says:

"In my drawings, I am to convey the experience of being at the beach. We've all been slammed by the unexpected force of a wave – or maybe we eagerly anticipated it. The boy in this drawing is all of us – experiencing the beauty, the attraction, the power, the danger of the sea. Where we feel the true scale of our relationship with the natural world."

Michael Menius

Michael Menius, CPSA

Exhibit Piece: "Tremor of Light," 16" x 22"

Mike Menius lives and paints in the wine country of northern California. He receives constant inspiration from the dramatic landscape and weather settings. Mike is a signature member of the Colored Pencil Society of America. He has served as part president of the local chapter of CPSA. He is also a member of the Plein Air Society of Painters, CA. "My primary passion is to share my art in the lives of others everywhere." To that end, he has organized numerous solo exhibits which have served as fundraisers for various charities. With extensive training in classical art traditions, Mike has studied at the Corcoran School of Art in Washington, DC, as well as the renowned Torpedo Factory School of Art in Alexandria, VA.

Pete Marshall

Pete Marshall, BVSc SAA AGRA AFC CPSA

Exhibit Piece: "Dingo Spirit," 15.4" x 11.4"

After co-owning a busy veterinary practice in NE Melbourne for many years, Pete started to successfully develop her 2nd career and passion – art. To be able to use her blossoming artistic skills to bring the beauty of the environment and its inhabitants to the public view, and raise awareness that conservation and preservation not only aid wildlife, but benefit the human cause and psyche in multiple ways is high on her agenda. Moving to Cairns Region in 2017, she has continued to establish her art career in the tropical north with recognition in exhibitions and awards, whilst continuing her achievements on the international art scene. Pete is a Signatory Member of the international group, Artists for Conservation, based in Canada. As Global Ambassador, and Chair of the AFC Advisory Committee for International Strategic Cooperation, she attended a successful exhibition in international relations in Qingdao, China in 2019. A project such as this, bringing the importance of the environment and conservation issues to the public view in an artistic way, is very close to her heart. She has used her artistic skills to this end many times in past years – visiting and donating to the Jane Goodall Foundation ( Uganda ) , Africat ( Namibia), Polar Bears International ( Canada), Wildlife SOS( India ) and Dingo Discovery, Help for Wildlife, and CFA fundraising in Victoria . An important effort was to raise over $10,000 with her art for a project "Eyes for Africa" in Ethiopia. Over 3000 cataract surgeries performed by voluntary teams. Project Tiger in India also, whilst raising the plight of tiger by an international group of artists, worked to maintain clean water sources, and help local villagers with health and education, empowering them in their own communities. Pete was invited back to India as Guest Artist to the inaugural Bird Festival in Uttah Pradesh, where she presented a painting of Lammergeiers to the Chief Minister. Pete is now looking for and researching opportunities to continue her art career with these ideals in mind but based in the Cairns Region of TNQ.

Safet Musinovic

Safet Musinovic

Exhibit Piece: "Sanna," 24" x 19"

https://www.safetmusinovic.com/

Safet is a fine artist specilized in portraiture and figurative form using diverse range of media from charcoal to oil paint. He find inspiration in a variety of subject matter but his greatest passion is to create works of fine art that impact the viewer both visually and emotionally. Since very young age he exhibited strong penchant for drawing and that fascination has continued throughout his entire life. Every drawing exhibits an understanding and control of tone,proportion,harmony,composition and express universal ideas,feelings,belief and thoughts. He took numerous portrait & figurative workshopes with established artists but his real introduction to craft of art was provided through ,, Anna Youngers Fine Art Studio''. This training provided him as he consider the begining of deep understanding and love of drawing but also develop self discipline, as well an insatable appetite for learning.He studied drawing with Anna Youngers for two years throughout he was introduced with Barque approach of drawing and charcoal Cast drawing also he took still life painting workshop with ,,Anna Youngers Fine Art Studio. Safet maintain studio at 401 E 8th street & RR Center 320 B Sioux Falls SD.

EXHIBITIONS

2022 Colored Pencil Society of America's 30th Annual International Exhibition
2022 Legends of the Plain Sioux Falls SD
2021 Figurative Workshop with Kamille Corry
9th Biennual Governor Art Exhibition 2021
8th Biennual Governor Art Exhibition 2019
Artists of the Plains Hilton Garden 2019
Artists of the Plains Hilton Garden 2018
Plain Air Convention 2017 San Diego
Eastbank Gallery 2016
HGS gallery 2014-2016
Juried Art Exhibition at Washinton Pavillion  2014
53 Annual Art Nights at Washington Pavillion 2014
Sanford Children Hospital 2008

Sharon Kow

Sharon SS Kow, CPSA

Exhibit Piece: "Every End Is a Beginning," 22" x 18"

Sharon SS Kow is an artist living and working in Penang, Malaysia, South East Asia. She began seriously pursuing coloured pencil art in 2013. Her style of art gravitates towards Realism where she pays utmost attention to details, values and nuances. To Sharon, painting is almost like meditation where her mind is free from everything else and solely focus on what she is working on at that moment. It is when she 'feels' instead of 'seeing'. She uses common, ordinary subjects to metaphorically create a visual understanding of logic and emotions that are integrated into the fabric of human lives. Working with colour pencils is a slow, tedious process that requires a lot of patience. Armed with a good understanding and techniques of the medium, producing artworks that is at par with other recognised medium is not impossible. Sharon is a Signature Member of the Colored Pencil Society of America (CPSA) since 2016. Her art works have been featured and published in several international publications and have exhibited both locally and internationally.

Sharon Teabo

Sharon Teabo

Exhibit Piece: "Fractured Living," 14" x 17"

Over the years my work has included multiple styles and media. I like details. Scientific illustrations and realism were early favorites. Commercial photography, illustrations, and concept art, somewhat successful financially, kept me wanting more, doing more. To fill gaps between paying commercial jobs, I worked on my own projects. Most of my pieces, regardless of technique or style, have something unique. Currently a cubed series of drawings and paintings, included figures inside each cube in the early stages of the series, and then, several works later, figures were outside of the cubes. These personal works of art include thousands of tiny figures that interact with geometric patterns, often in overall patterns that change according to light sources or viewing distance.

Susan Wehrman

Susan Wehrman

Exhibit Piece: "Basking," 27" x 40"

I did not set out to become an artist, but my passion for art began early on: in elementary school tempera paints, construction paper and ordinary glue represented a vision to be fulfilled. While other children longed for toys, my greatest excitement came from visits to the local hobby shop for paint-by-number kits -- I would spend many marathon weekends working on these cardboard canvases. This is what inspired my current love of colored pencil and the development and evolution of my unique design process. Today, I specialize in pet and nature portraits; my artwork represents the special bond we share with the animals that share our world and those that have etched special places in our hearts. However diverse we may be, this love of our animals is universal and transcends all languages and borders. I work very hard to ensure that I portray the spirit and essence of my subjects. By the time a piece is complete -- having sculpted every curve of their faces and every nuance of their expression -- I have come to know them intimately; and I love them all.

Terri Neal

Terri Neal

Exhibit Piece: "Watching Your Back," 12" x 16.5"

Terri Neal has lived throughout the US and finally settled in the beautiful Pacific Northwest. She has a keen interest in animals and the natural world and received a biology degree from Hiram College in Ohio and Arizona State University. Having loved to draw and create from an early age, Terri has explored many mediums, including pencils, fibers, ceramics, and metals. Pencils were her first love, and she has begun exploring them again, combining them with watercolor, pastels, and ink. Her realistic style conveys her love of the subject matter and color. Her quest is to find the soul and whimsy in each of her animal subjects. Terri has received multiple awards for her drawings from Cannon Beach Arts Assoc. Miniature's show, DC201 Colored Pencil Show, Lake Oswego Festival of the Arts and 2018 Best of Show and Mayors choice award from the juried Beaverton Arts Mix. Terri's drawings have been selected to be included in the books, Colored Pencil Cats & Dogs and CP Treasures from Ann Kullberg. Her drawings have been juried into the 25th, 27th, 28th and 30th CPSA International Exhibits and the 2020 and 2021 DSWF Wildlife Artist of the Year Exhibition at the Mall Galleries in London. Terri is a signature member of the Colored Pencil Society of America and an associate member of Artists for Conservation. Terri's art is on permanent display in Beaverton City Hall. Twenty percent of her art sales go to wildlife conservation.

Todd Baxter

Todd Baxter

Exhibit Piece: "Water Garden," 17" x 17"

toddbaxter.fineartstudioonline.com

Todd Baxter has loved to draw the world around him as far back as he can remember, one of those enviable people who always knew what they wanted to be when they grew up. His artist's eye first guided Todd's successful career as a graphic designer, begun after he graduated from the Art Institute of Pittsburgh in 1975. For four decades, he created images that engaged audiences in the world of advertising. Then in June 2010, with the responsibilities of raising a family in the rearview mirror, he decided to adjust course to focus on his passion for fine art. In 2021 Todd was awarded "Best of Show" in the Colored Pencil Society of America 29th Annual International Exhibition Todd is a member of the Tega Cay Art League, the Catawba River Art Guild, the Southern Arts Society, Inc. and the Colored Pencil Society of America, earning his signature status in 2022. Todd also teaches Weekly drawing and painting classes as well as workshops.

Veronica Winters

Veronica Winters

Exhibit Piece: "Omnipresent Mind," 25" x 19"

2022 Winner: Awards for Distinction ($500)

Veronica Winters, MFA, is a contemporary Russian-American portrait artist, instructor, curator and book author who explores a powerful connection that exists between humans and the Universe through her figurative oil paintings and colored pencil drawings. Symbolic and influenced by classical artistic traditions, Winters' work serves as a tool—for herself and her viewers alike—to experience the healing potential of painting. In color, figure and symbols, the artist paints a relationship that exists between humanity and higher consciousness, helping people connect to themselves to feel balanced, inspired and at peace. Winters combines her imagination, realist training and divine guidance creating visual stories in art. She shares the amazing interconnectedness of the Universe to create a more loving world. Artist's mission is to inspire people to find connection to themselves and the world around them. The artist is nationally recognized for her colored pencil drawing with the publication of the art instruction books titled The Colored Pencil Manual and How to Color Like an Artist by Dover Publications, NY. Veronica's art and writing has been published in numerous magazines and art books, including Strokes of Genius, Leisure Painter, Colored Pencil Magazine, the Guide Artists, the American Art Collector and the International Artist Magazine. ­­­The artist studied art at OSU (BFA), Penn State (MFA), the Grand Central Academy of Art and the Art Students League in New York. ­­­Veronica Winters' art gallery and studio is located in Naples, Florida.
---
Credits for Featured Artwork