Cactus Card Art Project Video Tutorial
Sponsored in part by AdventHealth, our free Art of Healing outreach is offered to anyone in a medical situation, caregiver, healthcare worker, survivor or person in need of reflective time.
Cactus Cards
A VIRTUAL ART OF HEALING PROJECT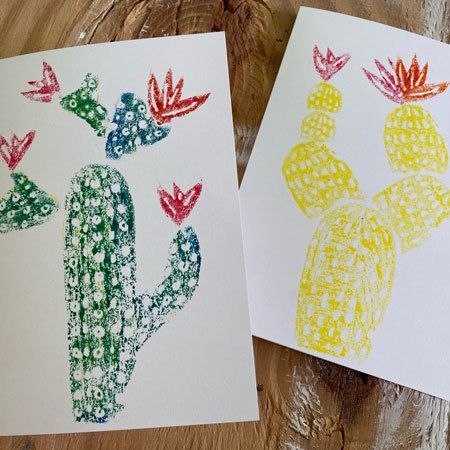 In helping others heal, we begin to heal ourselves. Please join us for this Virtual Art of Healing Workshop and create cactus-stamped greeting cards to brighten the day of a friend.
The cactus symbolizes survival, as it thrives in harsh conditions. Learn the simple techniques to create cactus stamps and how to make them grow into a beautiful, symbolic piece of art to share.
SUPPLIES:
scissors
ballpoint pen
water-based markers
blank white cards & envelopes
Styrofoam sheets (cut from an egg carton or take-out container will work)
This project is good for all skill levels! Just watch the video tutorial below to get your step-by-step instructions.
---
Join our Art of Healing Community!
Please email a photo of your completed project and a written reflection (prompts below) inspired by the project to kheron@ormondartmuseum.org.
What was your favorite part of this project? (Creating the stamps, piecing the cactus together, sending mail to a friend?)

How do you relate to the cactus symbolism of survival?

Or, please write your own creative response to how this project made you feel.
makers gallery