Watercolor Resist Painting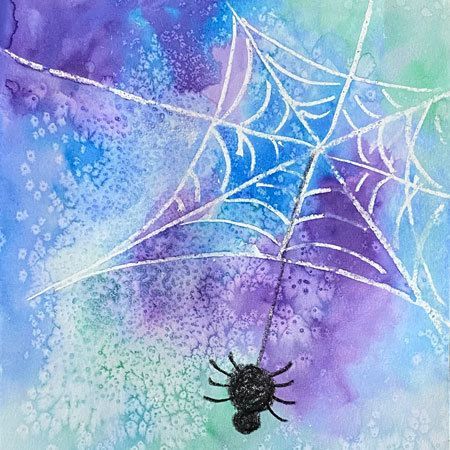 Watch this #CreateInPlace video to learn how to make a watercolor resist painting. The crayon repels the watercolor paint, and looks especially cool when you use light or white crayons with bold or dark watercolors!
SUPPLIES
Crayons
Paper
Watercolor paints
Paintbrush
Salt
STEPS
Draw an image with crayons. Press the crayon hard onto the paper.
Paint over the drawing with watercolor. The crayon wax resists the watercolor.
While the paint is still wet, sprinkle salt onto the painting.
Let dry.
Rub the salt off the painting. The salt absorbs the watercolor and leaves a unique bubbly look.