Memory Game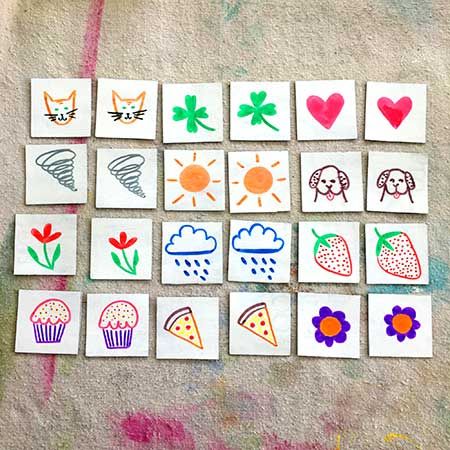 Watch the video below to learn how to make your own memory game with just a few supplies found around the house. Special thanks to Biscuit, the fluffy orange kitty, for proving artistic direction and supervision!
SUPPLIES
Pizza, cracker, or cereal box
White paint and paintbrush
Scissors
Markers
Ruler
Pencil
STEPS
Paint one side of the box white
Let dry
Cut out one flat side of the box
Use a ruler and pencil to measure 2" squares
Cut out the squares
Draw TWO of each picture
Time to play the game!