Marbled Bookmarks with Oil & Water
Make these cool bookmarks just in time for summer reading season!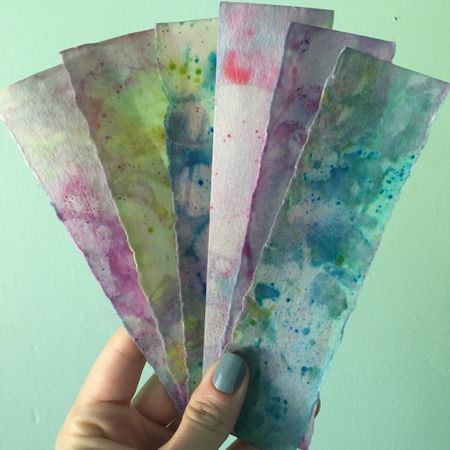 SUPPLIES
tray with one inch of water
large tray for placing wet bookmarks
vegetable oil
food coloring
stir sticks or spoons
watercolor paper cut to the size bookmarks you want
STEPS
Mix a tablespoon of oil with a few drops of food coloring and STIR.
Mix as many colors as you'd like, in separate bowls.
Drop or pour food coloring/oil mixture into the tray with water
Dip the paper, set aside on dry tray
Hang to dry!