Colorful Circle Drawing & Painting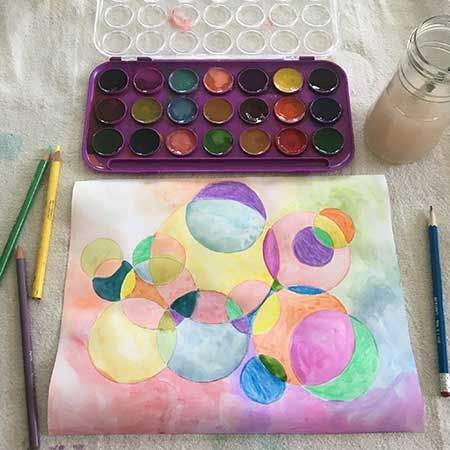 Use circular objects you find around the house as stencils to create this drawing.
SUPPLIES
Circular objects of different sizes
Paper and pencil
Crayons, colored pencils, markers or watercolors 
STEPS
Trace around each objects with a pencil.
Be sure to overlap some circles.
Color each space.
Think cups, a spice jar, peanut butter jar, candle, or coffee mug (look for objects in different sizes). Then fill in each space with color using colored pencils, crayons, markers or watercolor!