Bottle Cap Castanets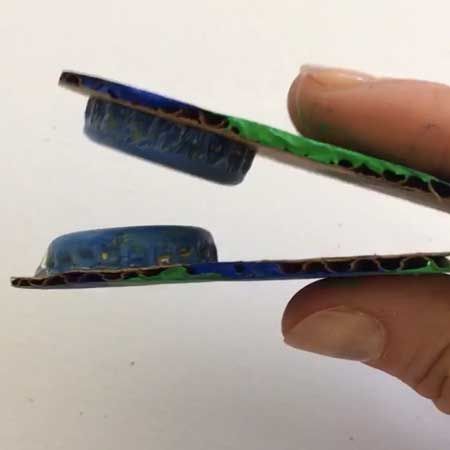 Make a musical instrument with items from your recycling bin! Experiment with different kinds of bottle caps to hear the different sounds they make!
SUPPLIES
Bottle caps
Cardboard
Scissors
Glue (Elmer's or hot glue gun)
Paint and paintbrush
STEPS
Cut strips of cardboard. Paint one side, let dry.
On the non-painted side, glue bottle caps on each end of a cardboard strips.
Fold in half.
Make music!