Colored Pencil Cat Workshop with Kathi Darby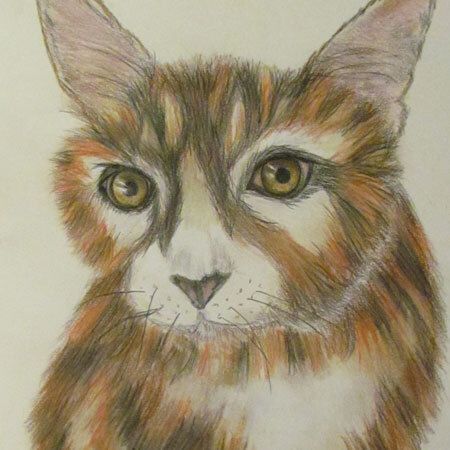 This class will introduce beginning colored pencil students to drawing techniques for rendering fur and drawing animal eyes. The instructor will provide reference photo, line drawing, and lightboxes. Students are responsible for other supplies; please see list below. Open to students 16 and older.
SUPPLY LIST:
1) White or off-white 9"x12" paper or Duralar film
2) Battery eraser and Mono zero eraser
3) Prismacolor pencils (or equivalent): black, cream, cadmium orange or orange, chocolate, clay rose or pink, dark umber, grays (any 20% or 30%), light umber, marine green, moss green, yellow ochre.
REGISTRATION:
Tuition: $33 members / $37 future members
Deadline to sign up is Monday, May 15