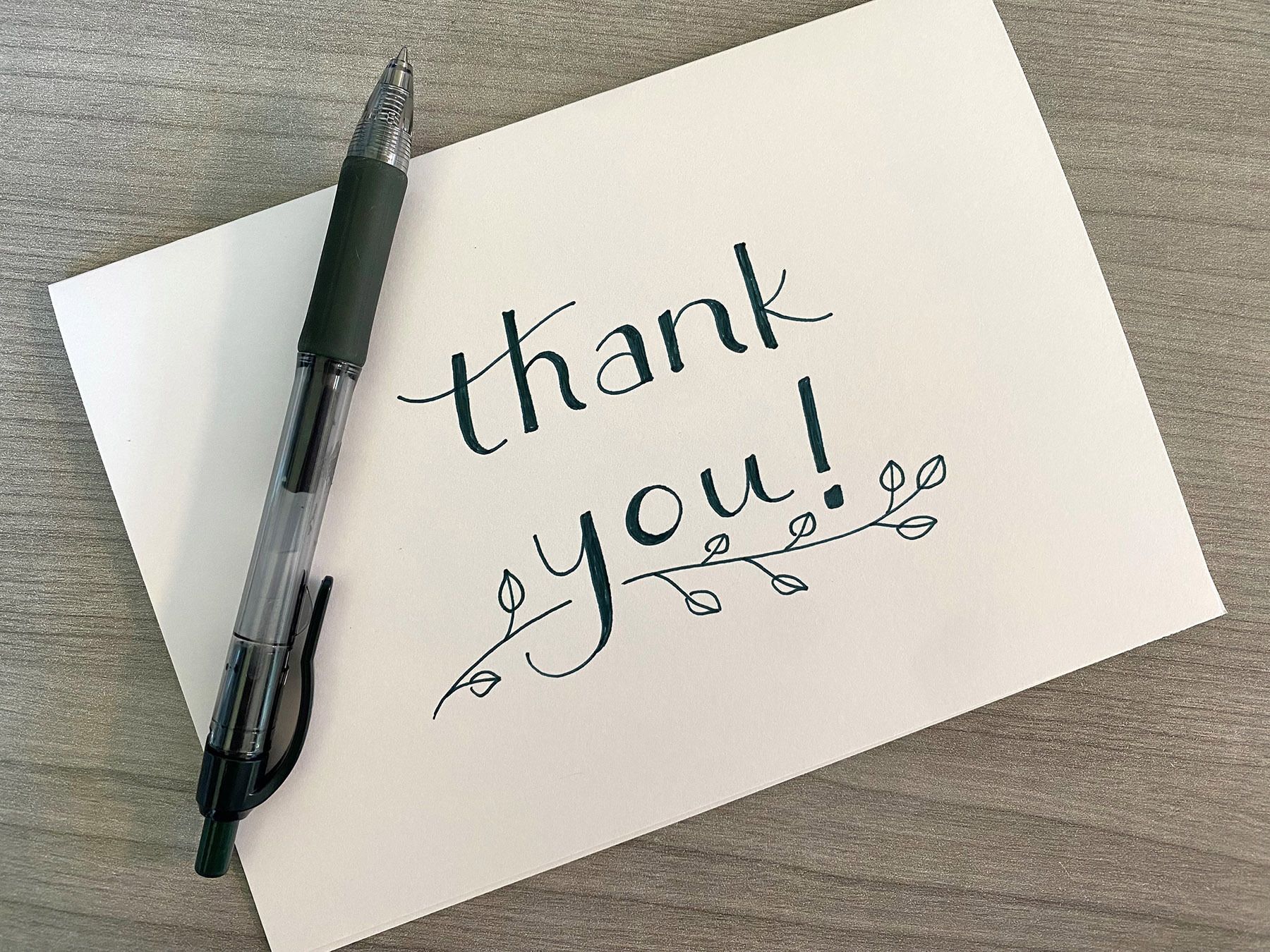 Learn simple techniques for hand-lettering to make your own "thank you" and greeting cards in this Art of Healing Workshop. We'll use a variety of gel pens, and watercolors will also be available to embellish your cards. No art experience is needed, and you'll be led through every step of the process. All supplies are provided for this free workshop.
Please note there will only be one Art of Healing Workshop in November. Event registration will close when workshop is full.
Art of Healing is open to anyone (ages 16 & up) in need of reflective time, including caregivers, survivors, and those who have lost a loved one. The art outreach program is free but requires participants to sign up in advance.