First Saturday Ormond Art Walk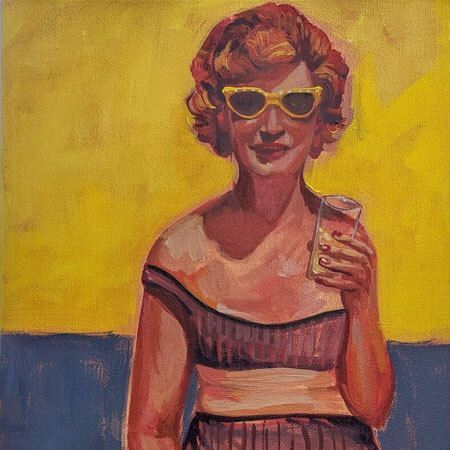 Join us on the beautiful Rooftop Terrace during the Ormond Art Walk (3-7pm Saturday, March 4) to meet Beth O'Connor and learn about "The Seeking Women of Interest Project," which is her new collaboration with writer Ashley Davis.
Beth will have her original artwork and prints for sale in addition to special merch made with Lanipots! While you're checking out the art, be sure to take a pic with Ethel in the photo booth, and enjoy pop music covers performed live by Jonny & Aaron on the violin and keyboards (5-7pm).
Admission is FREE, and we'll have a cash bar for beer/wine and fun signature drinks! Visit all of the Art Walk stops by using the FREE art walk shuttle courtesy of AdventHealth, which picks up and drops off right in front of our Peacock Pond.
ABOUT THE ARTIST
Beth O'Connor is a full-time mural artist living in Ormond Beach. Her large-scale mural work can be seen throughout Volusia County on various commercial building exteriors as well as in residential homes. In her studio at home, she also maintains a personal art practice, which hovers around magical realism with elements of abstraction and a dash of unexpected quirk.