First Saturday Ormond Art Walk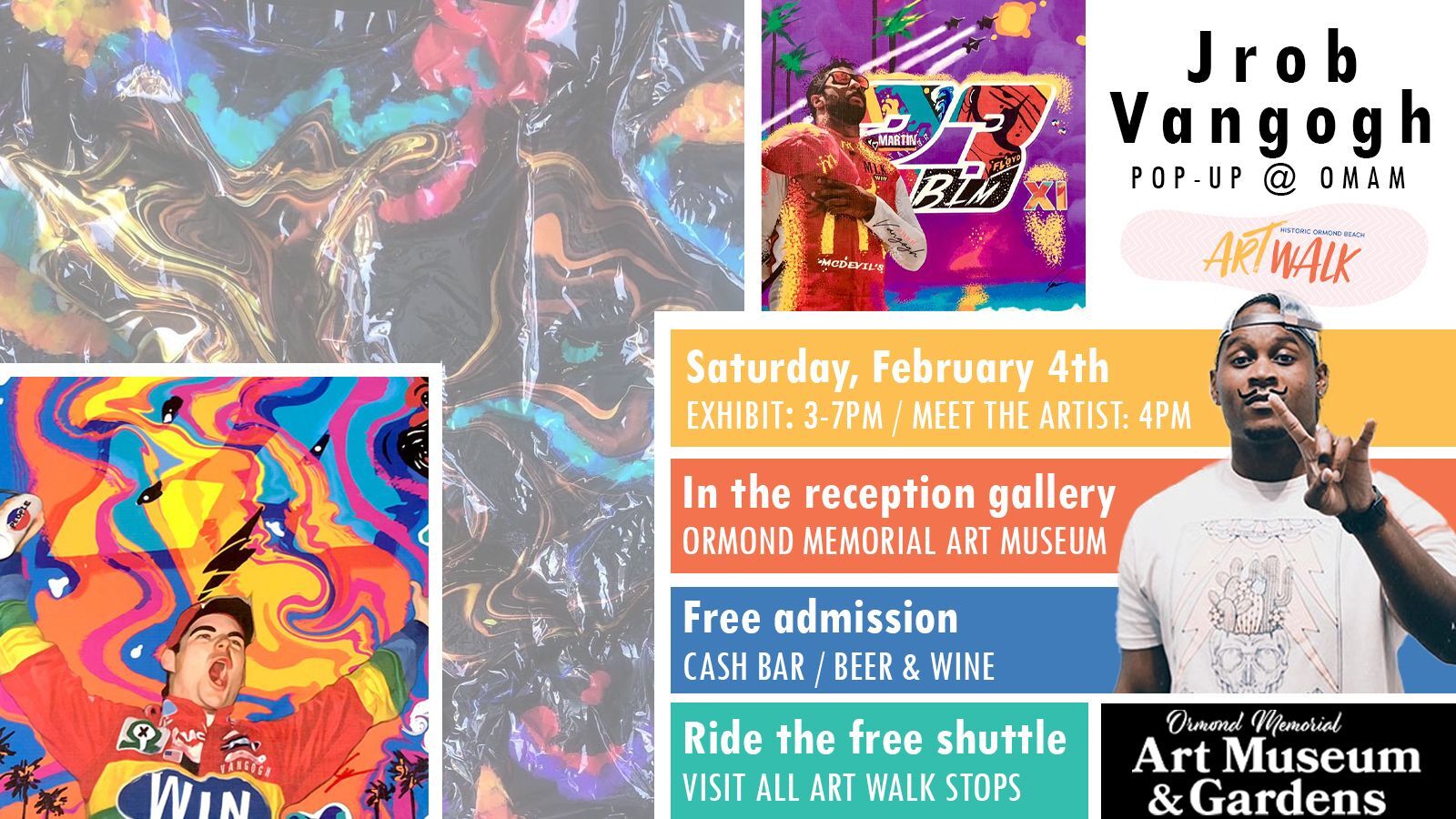 Visit OMAM during February's First Saturday Ormond Art Walk (3-7pm Saturday, Feb. 4th) to see work by Jrob Vangogh in our beautiful reception gallery. This talented digital/mixed-media artist (aka Joshua Roberts) will have art from his NASCAR Series on display in addition to some of his newer abstract pieces.
At 4pm, Jrob will be at the museum to give visitors a sneak peek of his new piece, "Sunny Day," which is his modern rendition of The Starry Night painting by Vincent van Gogh. Admission is FREE, and we'll have a cash bar open! Catch the FREE art walk shuttle courtesy of AdventHealth!