First Saturday Ormond Art Walk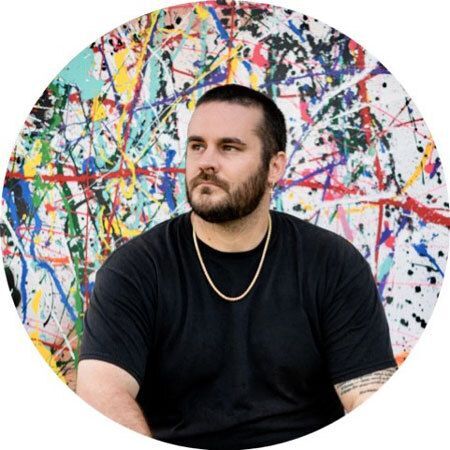 Make OMAM one of your stops during the Ormond Art Walk (3-7pm Saturday, April 1) to meet Daytona Beach artist Andrew Balint. This event will kick off his week-long pop up inside our Reception Gallery (April 1-7). Admission is FREE, and we'll have a cash bar for beer/wine and fun signature drinks!
Visit all of the Art Walk stops by using the FREE art walk shuttle courtesy of AdventHealth, which picks up and drops off right in front of our Peacock Pond.
ABOUT THE ARTIST
"I am a modern artist who specializes in creating abstract paintings. I was born and raised in the beautiful city of San Francisco, and I now call Daytona Beach my home. Art has always been an essential part of my life, but it wasn't until I recovered from addiction that I truly found my passion for it. During my darkest times, art was the only thing that gave me solace and a sense of purpose. It allowed me to express my feelings and emotions in ways that words couldn't. My addiction was a battle that took me to the edge, but through it, I discovered the transformative power of art. It became my therapy, my sanctuary, and my lifeline. I found that creating abstract paintings was particularly cathartic because it allowed me to be free and uninhibited."