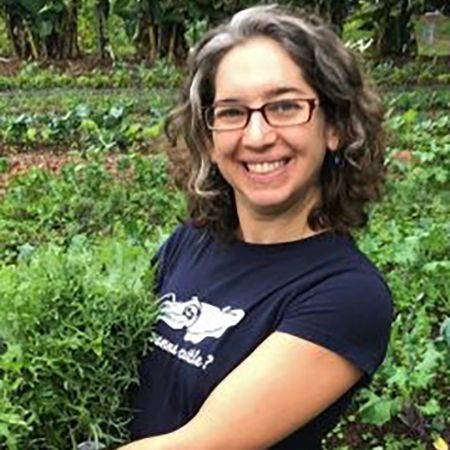 "Sustainable Agriculture with Field & Fork"
Join us (virtually) at the Field & Fork farm at UF! Dr. Dina Liebowitz, Program Coordinator for Field & Fork will give a tour of the farm and talk about how they integrate the principle of sustainable agriculture and agroecology into their teaching farm on the University of Florida's campus. Explore a variety of growing methods, from aeroponic tower gardens to half-acre fields of diverse veggies. Come with curiosity and questions! Click HERE to sign up for this FREE Zoom event!
About the Presenter
Dina is the program coordinator Field & Fork, and she brings a deep interest in supporting experiential learning in natural resource management and local food systems. She completed her graduate degrees at the University of Florida, with a Ph.D. researching the ecology and conservation of Florida's iconic springs, and an M.S. focused on the livelihoods of international fishing communities near marine protected areas. She trained in organic horticulture with the Center for Agroecology and Sustainable Food Systems at the University of California Santa Cruz, worked in a boundary organization translating science to policy, and has led student field courses around the globe.