Land Art
FREE FAMILY ART NIGHT
Join us this Friday May 22nd at 6:30pm for Virtual Family Art Night. Museum Coordinator and artist Michelle Davidson will show you how to make Land Art from the beautiful nature around you.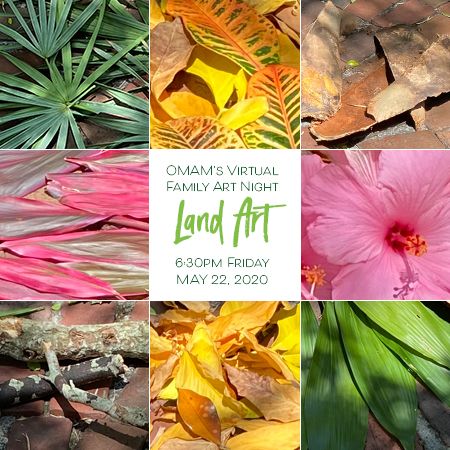 Land art or earth art is art that is made directly in the landscape, sculpting the land itself into earthworks making structures in the landscape using natural materials such as rocks, twigs, pine cones, shells, leaves, flowers, etc.
GATHER THESE ITEMS TO CREATE ALONG WITH US:
Your imagination
A camera is nice, but not necessary
Somewhere to explore: a park, the woods, a beach, or even your backyard
Found objects: twigs, rocks, leaves, flowers, etc.
A bag or basket to hold your found objects
Video will be uploaded here at 6:30 p.m. Friday, May 22, 2020!