Collage Making with Hailey Noin
FREE FAMILY ART NIGHT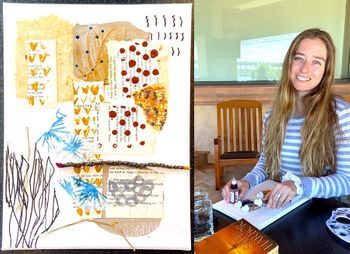 Watch Ormond Beach artist Hailey Nolin demonstrate how to make a simple and aesthetically-pleasing collage on canvas using things from around your home!
Gather these supplies below and then watch the artist's tutorial:
canvas or board
paper (old book pages, craft papers, tissue paper, etc.)
palette or plate
paintbrush
cup of water
paint, crayons, markers
straight edge tool (like an old credit card or ruler)
glue or Modge Podge.